A powerful mix of comfort and versatility
The M400 is the benchmark for the Smart Glasses industry today. Ergonomically designed for all-day wear, Vuzix is the only solution on the market that lets you switch out your battery without powering down.
Stay in-control
With a flexible combination of interaction methods, such as voice commands, touchpad gestures and control buttons. Whatever your preference, the M400's high performance camera capabilities provide the best video streaming and vision-picking available, wrapped in a ruggedized functional design to take on real-life work environments.
.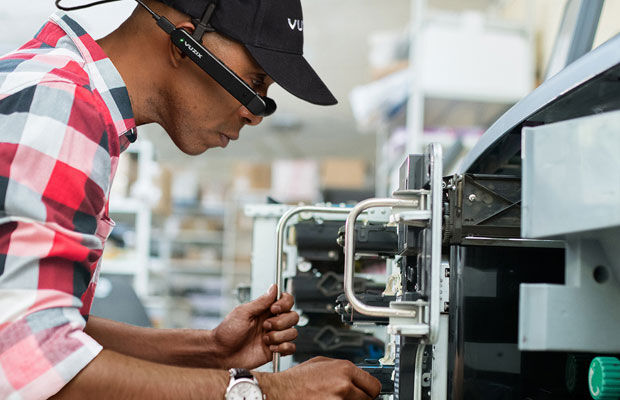 Qualcomm Snapdragon XR1 processor
Featuring the Qualcomm Snapdragon XR1 processor that's purpose built for smart glasses and AR applications, Vuzix Smart Glasses deliver the highest level of performance in the industry.
.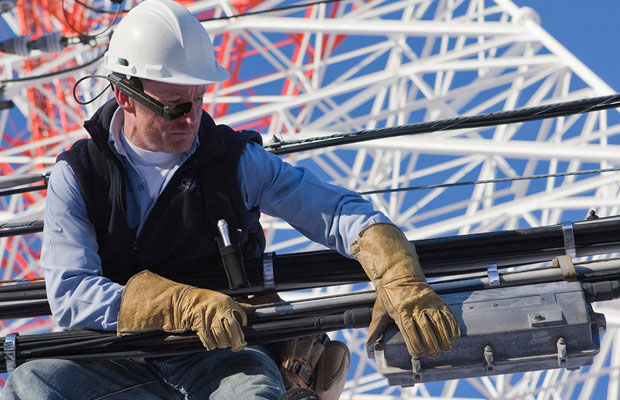 App-Store
New apps are constantly being added to the Vuzix Appstore to enhance efficiency, accuracy and capabilities.
The companion app for Android and iOS enables easy set up and communication between your smartphone and M400. The app benefits from monitoring for your smart glasses, access to apps, and a keyboard.
.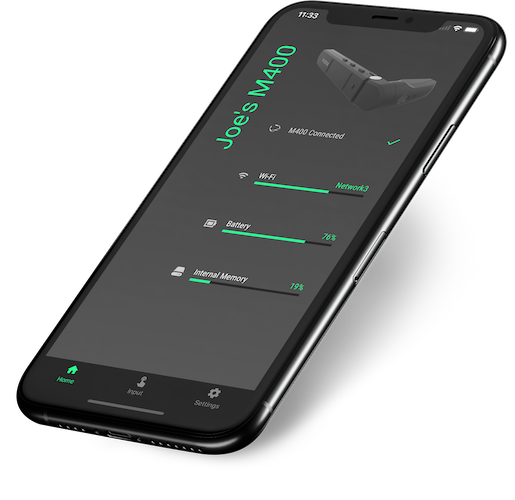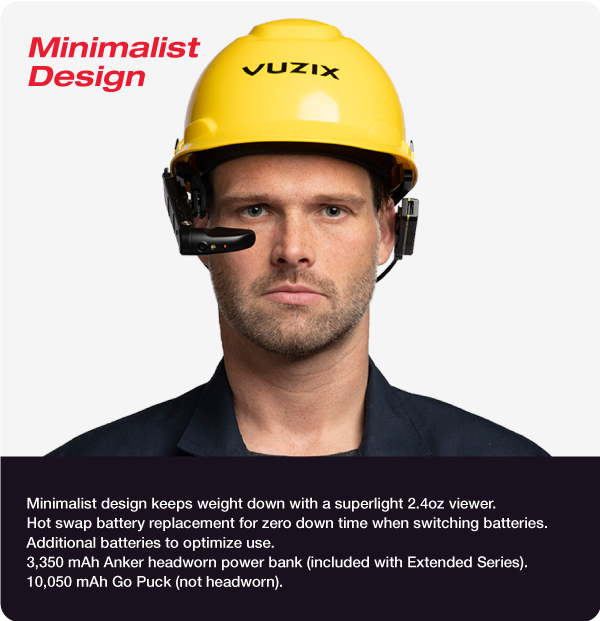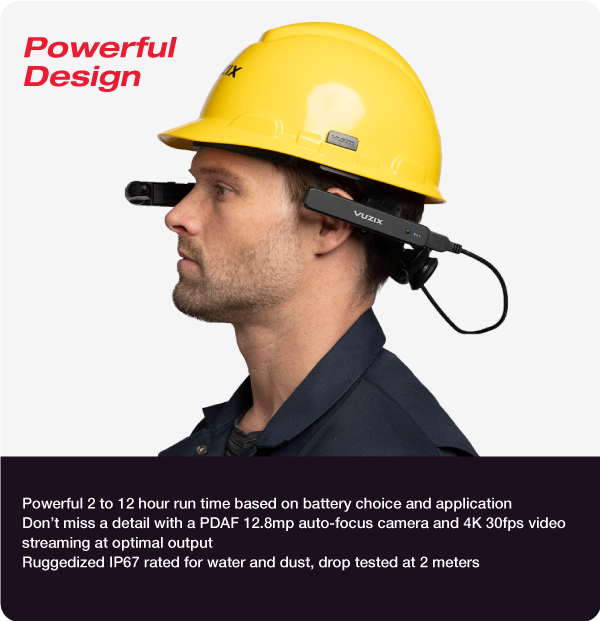 Certified eye protection, autofocus and stereo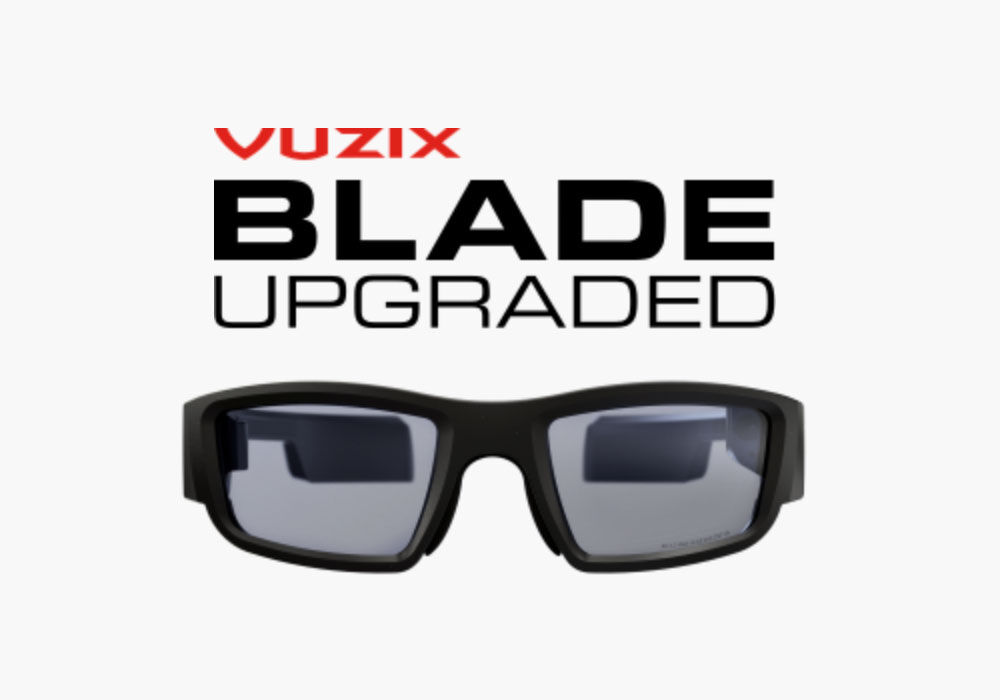 Certified eye protection, autofocus and stereo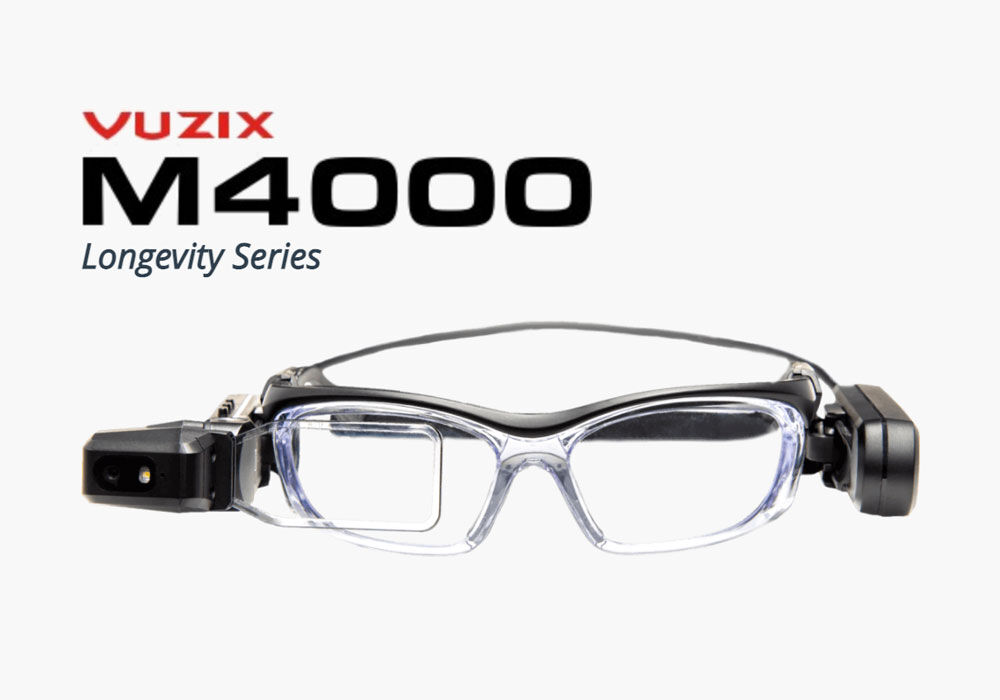 Perfect combination of style and function